Expert Porn Addiction Therapy

Finding Treatment For Sex Addictions
Sex addiction has received a lot of news coverage lately. Celebrities and politicians, such as Tiger Woods and Anthony Weiner, have been rocked by very public sex scandals. As sensational as these stories are, the sad truth is that sex addiction is not limited to the gossip columns: it can tear apart loving relationships, and also prevent .  people from being capable of participating in healthy relationships.. Understanding the symptoms of sex addiction, as well as treatment options, is the first step if you suspect you or your partner suffers from this type of addiction.
Paying For Sex
One symptom of a sex addiction is paying for sex. This is a very dangerous symptom, as it can quickly land you in jail or in a situation where your personal safety is compromised. Additionally, sex slavery is a very real problem in America (as well as the rest of the world), and by paying for sex, you may be unwittingly contributing to this appalling epidemic.
As with many addictions, sex addiction can cause you to neglect your obligations at work or home. Chores don't get done; your performance at work suffers, as do your relationships. This is because you are so focused on one thing (your addiction) that you ignore nearly every other aspect of your life. This can not only break up your family, but can lead to job loss and financial difficulties as well.
It is Not Just Physical
Sex addiction is not necessarily limited to intercourse, or even physical contact. Compulsive phone sex, sexting, and viewing or reading of pornography can also constitute a sex addiction. Just because these activities are not physical, does not mean that they are harmless. As mentioned before, an addiction to these activities can cause you to seriously neglect other areas of your life. Specifically, it can cause you to neglect the real, physical relationship that you have with your spouse or partner. When fantasy takes the place of intimacy, problems are bound to occur in the relationship.
Cheating
One of the primary symptoms of sex addiction is cheating on a spouse or partner. In fact, this is usually what lands people in the gossip column, when it comes to high-profile sex addictions. Cheating can ruin a relationship and break apart families, because, without trust, it is very difficult for a relationship to flourish.
Seeking Therapy For A Sex Addiction
Like all addictions, sex addiction is nearly impossible to combat on your own.  The support of others is necessary in order to overcome sex addiction. If you have a sex addiction, one of the best forms of support available is therapy. When it comes to sex addiction therapy, exposure is not an issue. Therapy sessions are confidential and discreet, and focused on getting you better.  The therapists at Bull City Psychotherapy are Certified Sex Addiction Therapists, CSAT's, and we are specifically trained to help you work through these issues. We also treat Partners of addicts and offer couples counseling.  If you think you or your partner may have a sex addiction, contact Bull City Psychotherapy as soon as you can. Your relationship may depend on it.
About Our Services
Services in the very private neighborhood of Croasdaile in Durham, NC
Team of Certified Sex Addiction Therapists (CSAT's)
Our highly qualified therapists average 30 years combined experience
Comprehensive services for both addicts and partners
Ongoing support groups for both addict and partner
Couples counseling and Healthy Sex Counseling
Schedule My Free Consultation
Individual Counseling
Individual counseling at BCP includes working with a specially trained Certified Sex Addiction Therapist (CSAT), as well as effective support and psycho-education regarding your specific issues and acting out behaviors. At Bull City Psychotherapy, we utilize the research-based 30 Task Model developed by Dr. Patrick Carnes. You will become aware of your own addiction cycle and learn tools to achieve sobriety, so you can remain in recovery and learn to stop your addiction cycle and redirect your thoughts, feelings, and behaviors into a healthy and happy YOU. You will also do the deeper work of psychotherapy and work through the originating causes that have led you to acting compulsive, acting out behaviors. You therapist will professionally support and challenge you with only your best interests as the focus at all times.
Group Counseling
Facing the Shadow Group
Group counseling at BCP includes two men's groups with a trained CSAT. The first men's group is the Facing the Shadow Group. This group focuses on assisting group members to attain sobriety from their acting out behaviors. This group also teaches tools and provides support to group members as they start in early recovery. The FTS group is a work group that can be completed in 6-9 months, depending on the participants' attendance, work completed, and commitment to recovery. This group is a necessary step in early recovery.
Recovery Zone Group
The Zone Group is a group where participants can expect to truly feel a more authentic and peaceful place in recovery. The Zone is also a work group, however emphasis is placed on refining someone's specific 'true recovery' and creating daily goals that work towards the benefit of life-long recovery, as well as rebuilding relationships, setting long-term goals etc.
---
Dr. Sophia D. Caudle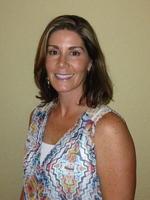 Dr. Sophia D. Caudle is a Licensed Professional Counselor, Licensed Supervisor, and Educational Consultant. Under her leadership, Bull City Psychotherapy specializes in individual and group counseling for adults, adolescents, and family therapy, and Dr. Caudle also supervises counselors who are in the process of obtaining their License in Professional Counseling. Providing educational consulting services to families, schools, and school districts, Dr. Caudle maintains a strong, student-centered focus.
Dr. Caudle is a Licensed Professional Counselor-Supervisor (LPC-S), National Board Certified Counselor (NBCC), North Carolina Licensed School Counselor, National Board Certified Teacher. Dr. Caudle is a member of the North Carolina Board of Licensed Professional Counselors, American Counseling Association, North Carolina Counseling Association, North Carolina School Counselor Association, American Psychotherapy Association, and Chi Sigma Iota Counseling Honor Society.