Bull City Psychotherapy, PLLC.
Sophia Caudle, PhD and Associates. Psychotherapy and Counseling Services in Durham, NC

RELATIONSHIP AND ADDICTION COUNSELING FOR ADULTS AND ADOLESCENTS
Greetings and Welcome to Bull City Psychotherapy!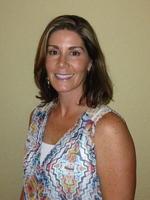 We are so pleased that you have taken the next step to choosing joy in your life. Our therapists at Bull City Psychotherapy are passionate about helping clients live the life they have always dreamed of. We are committed to working together with you to listen, support, and create a successful plan for you to learn the tools needed for overall life happiness. All of the therapists at BCP are highly qualified with advanced degrees and certifications in psychotherapy. We also have decades of experience working with clients who come to us with many issues such as depression, anxiety, multiple addictions, compulsive behaviors, marriage infidelity, relationship difficulties, trauma, and loss, among others.
We offer both individual and group counseling for adults, college students, and teens. We also proudly invite all people into our practice regardless of ethnicity, religion, or sexual orientation.
Evenings and Weekend Therapy Appointments Available in Durham, NC!
Please call (919) 698-7061 or book an appointment online.