Dr. Sophia D. Caudle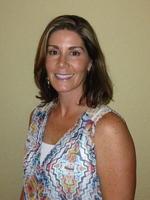 Dr. Sophia D. Caudle is a Licensed Professional Counselor, Licensed Supervisor, and Educational Consultant. Under her leadership, Bull City Psychotherapy specializes in individual and group counseling for adults, adolescents, and couples.  Dr. Caudle also supervises counselors who are in the process of obtaining their License in Professional Counseling.
With almost 20 years experience as a practicing counselor and psychotherapist, and as a graduate of both North Carolina Central University with a double-Masters in Community and School Counseling as well as North Carolina State University with a Doctorate in Counselor Education and School Administration, Dr. Caudle strives to provide each client with his/her own individual treatment, utilizing cognitive-based, dialectic behavioral therapy, with a reality-based emphasis. Her areas of expertise are assisting clients with depression/anxiety, bipolar, substance abuse, sex and love addiction, internet pornography, intimacy issues, gaming addiction, trauma, grief/loss, anger management, problem solving skills, social skills training, learning challenges, behavior issues, among many others.
In addition to being an effective psychotherapist, Dr. Caudle has conducted research, published, and presented at National and North Carolina conferences and to general audiences speaking on the topics of moral development, improving adolescent behaviors, problem solving skills, youth gang involvement and various issues related to children and adolescents. In addition, Dr. Caudle has won the national award for the American Counseling Association (ACA) of 'Best Article in Group Work' for her article entitled, "Moral Dilemma Discussions: An Effective Group Intervention for Adolescent Offenders" published in the Journal for Specialists in Group Work, 2000.
Dr. Caudle is an interactive, solution-focused therapist. Her therapeutic approach is to provide support and practical feedback to help clients effectively address personal life challenges. She integrates research based complementary methodologies and techniques to offer a highly personalized approach tailored to each client. With compassion and understanding, she works with each individual to help them build on their strengths and attain the personal growth they are committed to accomplishing.
Dr. Caudle is a Licensed Professional Counselor-Supervisor (LPC-S), National Board Certified Counselor (NBCC), North Carolina Licensed School Counselor, National Board Certified Teacher. Dr. Caudle is a member of the North Carolina Board of Licensed Professional Counselors, American Counseling Association, North Carolina Counseling Association, North Carolina School Counselor Association, American Psychotherapy Association, and Chi Sigma Iota Counseling Honor Society.
In addition to Dr. Caudle's professional service, she also serves on the North Carolina Opera Board of Directors and the Leadership Council for the Center for Child and Family Health In Durham.
To schedule an appointment with Dr. Caudle, please call (919) 698-7061 or email her at sophia@bullcitypsychotherapy.com.
Michael Lazar
Michael Lazar is a clinical social worker dedicated to helping individuals address the shame, emotional pain, and trauma associated with addictive behaviors. Through individual and group counseling, Michael utilizes a strength-based, person-centered approach, working with clients to achieve recovery and sustained health. As an experienced crisis counselor, Michael provides services for clients at all stages of recovery, especially those in need of immediate intervention.
Michael is licensed in North Carolina as a Clinical Social Work Associate (LCSWA) and a Clinical Addiction Specialist Associate (LCASA), and holds the Certified Sex Addiction Therapist (CSAT) credential through his work with Dr. Patrick Carnes. He is a member of the International Institute for Trauma and Addiction Professionals (IITAP), the Society for the Advancement of Sexual Health (SASH), the National Council on Problem Gambling (NCPG), and the National Association of Social Workers (NASW).
In addition to his clinical work, Michael is an adjunct faculty member and doctoral student at the University of North Carolina at Chapel Hill (UNC) with a research focus on the prevention and treatment of behavioral addictions (e.g., sex, gambling, internet use, video gaming). Previously, he earned a Master of Social Work degree from UNC with a Certificate in Substance Abuse Studies and a Bachelor of Science degree in Substance Abuse Counseling from the University of Cincinnati.
To schedule an appointment with Michael, please call the office at (919) 382-0288 or his direct line at (919) 525-5948, or email at michael@bullcitypsychotherapy.com.
Matt Kreiner
Matt Kreiner is a psychotherapist dedicated to helping individuals, couples, children, and families live more authentic and full lives. Through individual and group counseling Matt seeks to create a safe and affirming environment for clients to explore their true selves. He draws on his advanced training in cognitive behavioral therapy, dialectical behavioral therapy, psychoanalytic therapy, motivational interviewing, and 12-step methodology to assist his clients in making the progress they desire.
His training and life experience have made him particularly well-suited to work with issues related to anxiety, relationships, parenting (postpartum, communication, stress), work (general discontent, performance, focus, military, law enforcement trauma), school stress (social and test anxiety), sexuality, gender expression, depression, addiction, and post-traumatic stress. Depending on the client's needs and learning styles Matt can facilitate insight-oriented psychotherapy as well as structured behavioral-based interventions.
Matt actively works to stay current on evidence-based, peer-reviewed best practices in the field of psychotherapy. He maintains a variety of professional affiliations including the National Association of Social Workers and serves as the treasurer of the North Carolina Society of Clinical Social Workers. Matt earned his masters degree in social work (MSW) at North Carolina State University and is a Licensed Clinical Social Work Associate (LCSWA). Click here to meet Matt.
To schedule an appointment with Matt, please call the office at (919) 382-0288 or Matt's direct line is (919) 794-5490, or email at matt@bullcitypsychotherapy.com.
 Jennifer Willson
Jennifer Wilson is a licensed clinical social worker providing quality supportive services. Jennifer is motivated to providing quality care to adolescents, children, and adults. Jennifer utilizes Cognitive Behavioral Therapy, Gestalt Therapy, Humanistic Therapy, and Psychoanalytic Therapy.
Jennifer continues to work tirelessly to stay abreast of current trends as an out-patient therapist. She earned her Master's in Social Work at North Carolina Central University with a concentration in mental health and substance abuse. She has experience with working with a variety of addictions including but not limited to: sex, gambling, workaholics, eating disorders, substance abuse, and love/relationship.
Jennifer is a licensed clinical social worker (LCSW), and licensed clinical addictions counselor associate (LCASA). She is pursuing her Certified Sex Addictions Therapist (CSAT) with Dr. Patrick Carnes. She has the following professional affiliations: National Association of Social Workers (NASW), National Association of Forensic Counselors (NAFC), National Certification Commission for Addictions Professionals (NCCAP), and International Institute for Trauma and Addiction Professionals (IITAP).
To schedule an appointment with Jennifer, please call the office at (919) 382-0288 or email her at jennifer@bullcitypsychotherapy.com.
Maggie Hoop, MA, LCPA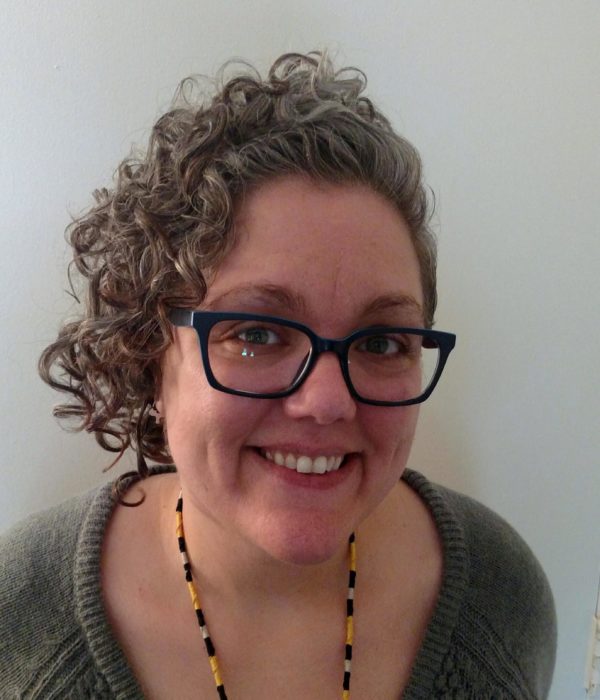 Maggie specializes in helping clients deal with issues involving peer relationships, romantic relationships, stress, anxiety, depression, sex, and sexuality. Maggie is open and accepting of all people, including those who are non-conforming, non-monogamous, geeks, freaks, and kinksters. She provides a safe space to reflect, process, strategize, and heal. She values authenticity in her work, and her personality is fun and optimistic. She challenges those who want to be challenged and will meet you where you are and help you get where you want to go.
Maggie has experience in individual and couples counseling. She is a sex-positive therapist. Her view of counseling is that it is the therapeutic relationship between counselor and client that facilitates self-exploration and change.
Maggie recently graduated from Lenoir-Rhyne University in Asheville with her masters in counseling after a career in academia. The research triangle was calling her name, and she is happily discovering her new home in Durham. In her spare time she can be found playing board games and RPGs, cross-stitching subversive sayings, obsessively drinking coffee and watching people in coffee shops obsessively drink coffee, and arguing about Star Trek vs. Star Wars.
To schedule an appointment with Maggie, please call the office at (919) 382-0288 or email her at maggie@bullcitypsychotherapy.com
Donna Kornegay, LCPS, NCC
Dr. Donna Chandler Kornegay is a Licensed Professional Counselor Supervisor and National Certified Counselor. Dr. Kornegay has resided in Raleigh, North Carolina for the past twenty-five years, twenty of those years she has been a practicing clinician. Dr. Kornegay believes in the notion of body, mind and spirit and sees therapy as an integral component in maintaining healthiness. The idea of "learning through instruction rather than by experience," is significant in that it places the therapist as teacher and the client as student. Thereby, demonstrating that not all matters have to be experienced, but wisdom through others can be just as valuable when journeying through life. Dr. Kornegay practices from an electic perspective oftentimes in cooperating cognitive behavioral technique and reality therapy within her counseling dyads. The duty of the clinician is not to advise, but guide the client. Multiculturalism and racial identity development are research interests of Dr. Kornegay's but also considerations within the counseling relationship that Dr. Kornegay makes note of in distinguishing individualized counseling.
Dr. Kornegay is a divorced mother of two children, 14 and 23. She also is a proud grandmother and spends much of her free time with her granddaughter. She enjoys traveling and on her bucket list is to visit Rio de Janiero to see El Christo. She finds interior design to be a hobby of her's as well and loves eating out. Prior interests included abstract painting from time to time.
Dr. Kornegay was the first Director of Wellness at North Carolina Central University School of Law where she offered individual and group counseling to law students. She has experienced many firsts in her career which also included the first mobile clinician for the Raleigh Police Department in 2001. She has worked with Wake County Crisis and Assessment Unit, private practice, Durham County Department of Human Services within the child investigative unit and is currently as adjunct professor at Mid America Christian University and the University of Mount Olive.
Dr. Kornegay's dissertation is a published book,
Racism and Racial Identity Development: The Aspects of Counseling,
and she appeared weekly as guest therapist on WQMG from 2010 to 2016. She has been guest speaker at various conferences and seminars. Her area of expertise in counseling is Bipolar and Mood Disorders in children and adults. Dr. Kornegay comes from a place of nonjudgment because she simply recognizes that mental illness is like any physical impairment. Support, love, kindness and treatment are the same instrumental components that assist someone with a physical ailment as does someone with a mental disorder.
Kristie Ahston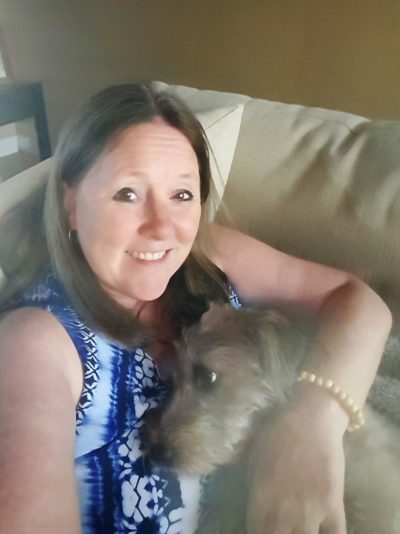 Kristie Ashton is a board certified PA-C practicing psychiatry under the direction and care of her collaborating psychiatrist. Ms. Ashton has a license to practice medicine in the state of North Carolina and as such is able to order imaging, labs, tests, and has full unrestricted prescriptive rights. She is able to evaluate, diagnose, formulate treatment plans, and provide follow up care. Referrals to other specialists, subspecialists, psychotherapists, psychologists, and any other treating providers can and will be made if necessary. Her approach involves psychoeducation, wellness, and complementary therapies. In addition, she utilizes pharmacogenetic (DNA) testing to more efficiently choose medications.
Ms. Ashton has worked in the medical field since 2000, having worked at both Duke University Hospital and WakeMed Hospital. She has worked in neurology, and several surgical subspecialties. She has spent the past three years specializing in psychiatry. She attended the University of Florida before transferring to NCSU. She completed her undergraduate degree in Microbiology at NC State University and her Master of Physician Assistant Practice at Campbell University. She is a member of the American Association of Physician Assistants, North Carolina Academy of Physician Assistants, Association of Physician Assistants in Psychiatry, Triangle Area Physician Assistants, and the North Carolina Medical Society.
Telemedicine is a growing trend and Ms. Ashton is expanding her telepsychiatry practice. Patients are seen online using a HIPAA (privacy) compliant, video service provider. The patient can use their phone, tablet, or computer. Compatible operating systems are iOS, Windows, Android. The program is very easy to use and simply requires the ability to click an email link and follow a couple of instructions. And insurance does cover telemedicine appointments. You can be seen online for the same visit you would have in the office. Telemedicine is a great option for patients that: are homebound, live in rural and/or underserved areas, or have limited time off from work for appointments. It's also a great option during inclement weather or for urgent appointments. Contact us to schedule an initial assessment.
In her spare time, she enjoys sports of all types but especially soccer, college basketball, and college football. She loves cooking and almost became a chef. She watches lots of movies and worked at a theatre as a teenager. She still stays up late to watch SNL but thinks the first cast was the best. She enjoys her lazy grey terrier, Gracie who helps with psychotherapy. And nothing makes her happier than spending time with her wonderful family.
To schedule an appointment with Ms. Ashton, please call 919-382-0288, or email directly at pakristie@gmail.com